For members
Why Carl XVI Gustaf isn't actually Sweden's 16th King Carl
Sweden's King Carl XVI Gustaf celebrates 50 years on the throne this year. But why is he Carl XVI when there have only actually been ten King Carls?
Published: 13 September 2023 15:08 CEST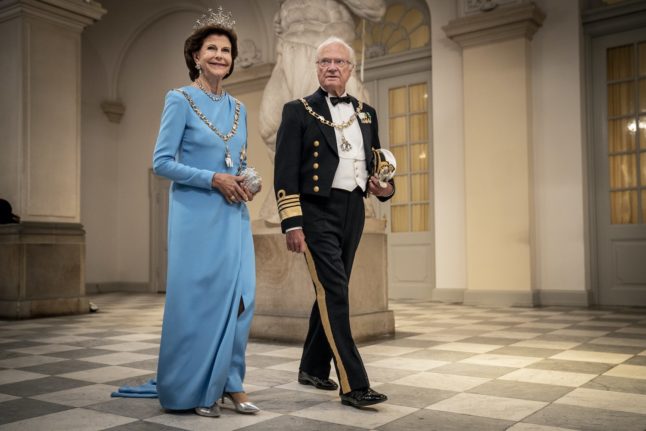 Queen Silvia and King Carl XVI Gustav. Or should that be Carl X Gustav? Photo: Mads Claus Rasmussen/Ritzau Scanpix via TT
IN PICTURES: Swedes throng capital for royal jubilee
Tens of thousands of Swedes thronged central Stockholm on Saturday to mark 50 years since King Carl XVI Gustaf ascended the throne.
Published: 16 September 2023 19:28 CEST