For members
Should Sweden abandon a weak krona for the euro?
With the 20th anniversary of Sweden's euro referendum this month, the weak krona has revived the long dormant debate over Swedish membership. We look at why joining the single currency looks more attractive today.
Published: 6 September 2023 06:45 CEST
Updated: 17 September 2023 08:02 CEST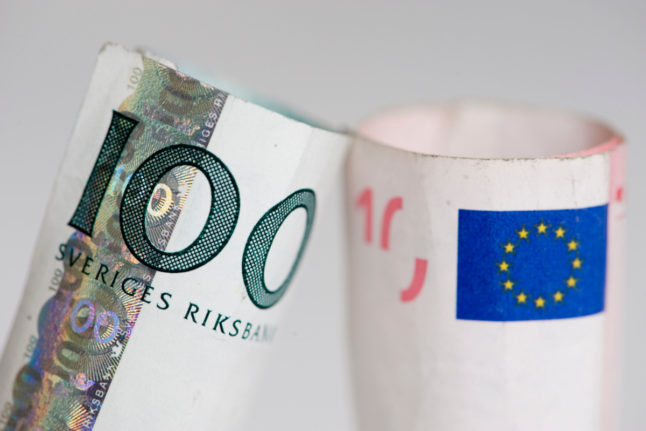 Is it time for Sweden to abandon its resistance to the euro, or is it better off sticking with kronor? Photo: Henrik Montgomery/Scanpix
For members
Which Swedish banks are lowering their mortgage rates?
Many banks in Sweden are starting to lower their interest rates on mortgages again following the Riksbank central bank's decision not to raise its policy rate in November, the first time since May 2022. Which banks are lowering their rates and by how much?
Published: 8 December 2023 11:32 CET