For members
LATEST: The transport strikes that will hit passengers in Europe this summer
Inflation is pushing unions across Europe to demand new pay hikes, raising the risk of train and airplane strikes this summer. This rundown will help you plan ahead to know if your holiday plans will be affected.
Published: 9 June 2023 12:30 CEST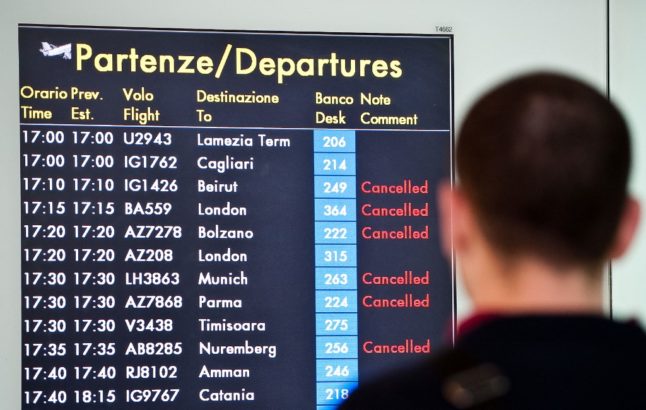 More disruption is expected from planned Italian airport staff strikes this summer. Photo: Andreas Solaro/AFP.