For members
Sweden's government launches inquiry into benefits cap
Sweden's government has launched an inquiry into capping benefits so that no one in the country can earn more from social welfare than they could from working.
Published: 8 June 2023 15:12 CEST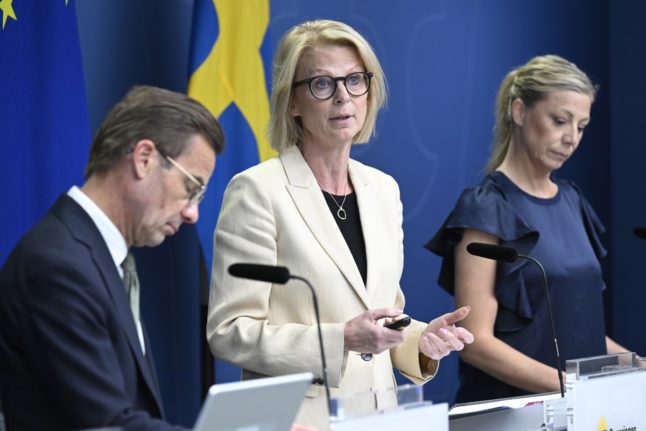 Sweden's finance minister, Elizabeth Svantesson, makes the case for a benefits cap at a government press conference on Thursday. Photo: Jessica Gow/TT
For members
Did Sweden's PM play politics in his speech to the nation?
After what was arguably Sweden's worst ever week of gang violence, the country's Prime Minister, Ulf Kristersson, delivered a solemn address to the nation. But how much was he seeking to unite and how much playing party politics?
Published: 2 October 2023 16:37 CEST