For members
The 10 types of people you always see in a Spanish bar
Spain is said to be a nation of bars, but you're likely to see the same sorts of people wherever you go. Here are the ten you're most likely to bump into.
Published: 1 June 2023 12:37 CEST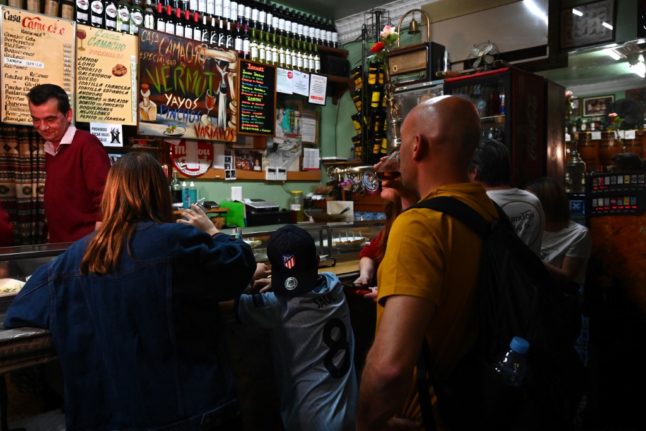 People stand at a bar in Madrid in March 2020. Photo: GABRIEL BOUYS/AFP.
How an ancient way of harvesting salt has been revived in Spain
In the salt marshes of Cádiz in southwestern Spain, Juan Carlos Sánchez de Lamadrid surveyed a grid of rectangular pools of milky water, part of a time-honoured tradition to harvest salt from the sea.
Published: 22 September 2023 08:44 CEST