For members
SURVEY: Here's how Swedes would vote if an election were held today
Support for the Social Democrats has soared according to a new survey, as support for the government and the Sweden Democrats has dwindled. The Social Democrats, the Left Party and the Greens now have 50 percent of voter support.
Published: 1 June 2023 16:07 CEST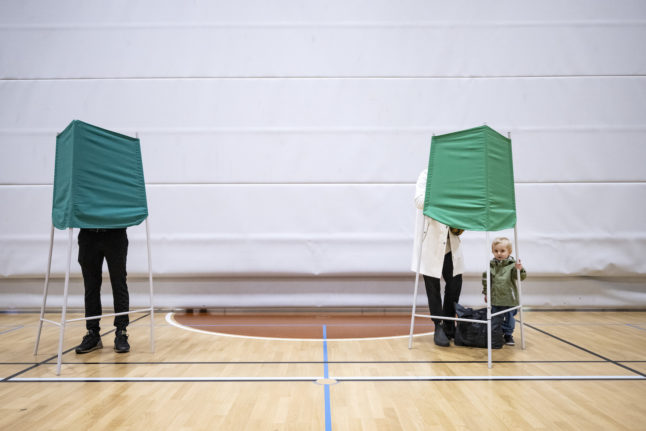 A young boy joins his mother in an election booth in Malmö in September 2022. Photo: Johan Nilsson/TT
For members
Did Sweden's PM play politics in his speech to the nation?
After what was arguably Sweden's worst ever week of gang violence, the country's Prime Minister, Ulf Kristersson, delivered a solemn address to the nation. But how much was he seeking to unite and how much playing party politics?
Published: 2 October 2023 16:37 CEST