For members
INTERVIEW: What is the biggest problem foreigners face when applying for German citizenship?
Many foreign nationals are considering applying for German citizenship, especially as the law is set to change in future. The Local's Germany in Focus podcast asked an expert for advice on the process.
Published: 30 May 2023 09:34 CEST
Updated: 26 July 2023 16:49 CEST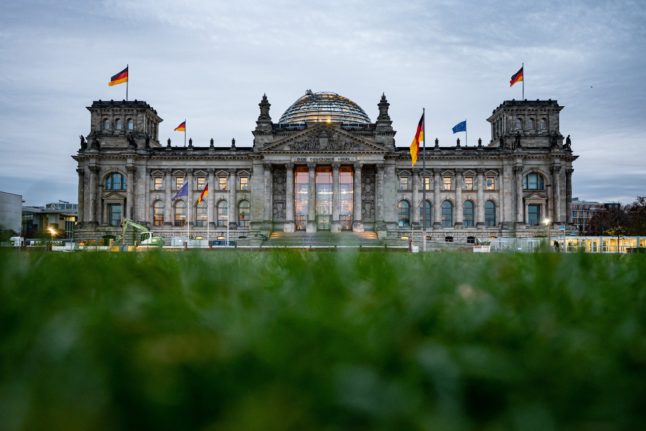 The Reichstag building, where the Bundestag is located. The German government has been working on reforming citizenship laws. Photo: picture alliance/dpa | Fabian Sommer
Former barracks running out of space as more migrants reach Germany
A short distance from the border with Poland, Olaf Jansen, the director of a migrant processing centre in eastern Germany, is looking anxiously at the numbers of latest arrivals.
Published: 29 September 2023 17:18 CEST