For members
Do Brits in Austria need to carry a residence permit at the border?
Whether you arrived in Austria before the Brexit cut-off date or moved here more recently, you may be wondering if carrying your residence title or permit is necessary when entering or leaving the country.
Published: 25 May 2023 15:12 CEST
Updated: 2 June 2023 17:20 CEST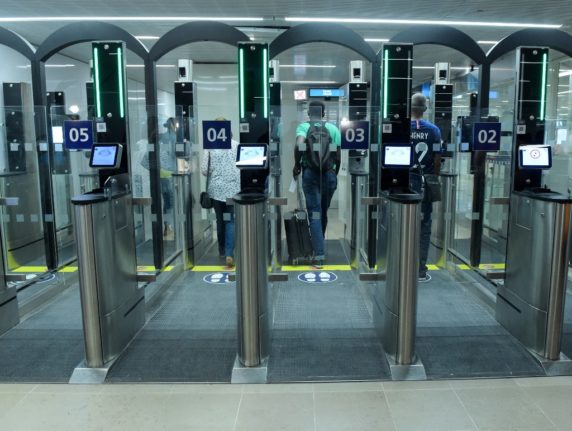 Passport control gates. Photo by ERIC PIERMONT / AFP.