For members
Politics in Sweden: What are Jimmie Åkesson's plans for the future?
Sweden Democrat leader Jimmie Åkesson's absence from one of the main events in the political calendar has prompted pundits to wonder what his plans are after 18 years at the helm of the party.
Published: 23 May 2023 10:10 CEST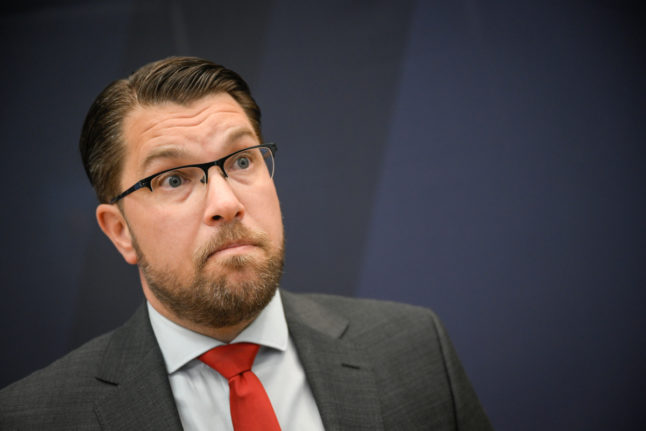 Sweden Democrat party leader Jimmie Åkesson. Photo: Pontus Lundahl/TT
For members
Did Sweden's PM play politics in his speech to the nation?
After what was arguably Sweden's worst ever week of gang violence, the country's Prime Minister, Ulf Kristersson, delivered a solemn address to the nation. But how much was he seeking to unite and how much playing party politics?
Published: 2 October 2023 16:37 CEST