For members
INTERVIEW: Is there a solution in sight for Berlin's housing crisis?
Housing is getting more expensive around the Bundesrepublik, with the problem particularly pronounced in cities like Berlin and Munich. While there's no quick fix, experts told The Local's Germany in Focus podcast that not all hope is lost.
Published: 22 May 2023 08:46 CEST
Updated: 22 May 2023 11:17 CEST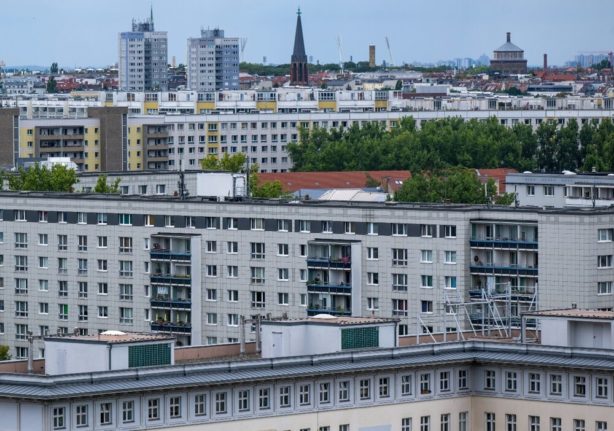 Housing complexes in Berlin. Photo: picture alliance/dpa | Monika Skolimowska
How high interest rates are hampering homeowners' dreams in Germany
Rising interest rates are driving property developers in Germany into bankruptcy - and leaving would-be homeowners out in the cold. Will the government's latest plans to tackle the crisis be enough?
Published: 25 September 2023 08:56 CEST
Updated: 25 September 2023 15:28 CEST