For members
Can you get in trouble for smoking on your balcony in Germany?
While it isn't illegal to smoke on your balcony in Germany, there are certain considerations and restrictions that smokers should be aware of.
Published: 22 May 2023 16:02 CEST
Updated: 23 May 2023 08:43 CEST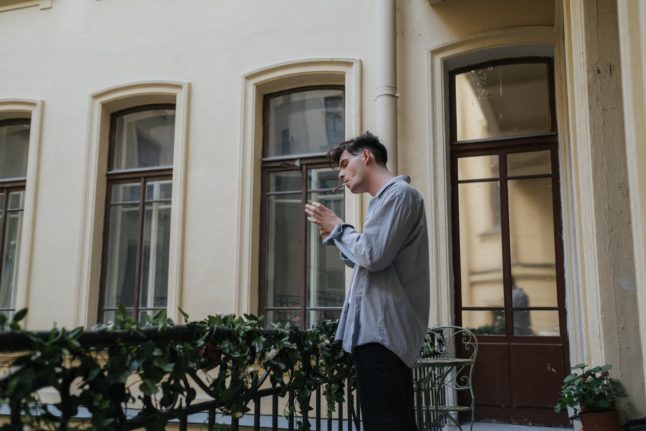 A man spokes a cigarette on a residential balcony. Photo: Ron Lach/Pexels
How high interest rates are hampering homeowners' dreams in Germany
Rising interest rates are driving property developers in Germany into bankruptcy - and leaving would-be homeowners out in the cold. Will the government's latest plans to tackle the crisis be enough?
Published: 25 September 2023 08:56 CEST