For members
Germany's eagerly-awaited dual citizenship reform hits delays
German government ministers are reportedly close to a final deal on reforming Germany's citizenship laws – but anxiously waiting citizenship applicants will probably have to wait until autumn to see the new rules hit the Bundestag.
Published: 19 May 2023 11:29 CEST
Updated: 19 May 2023 13:32 CEST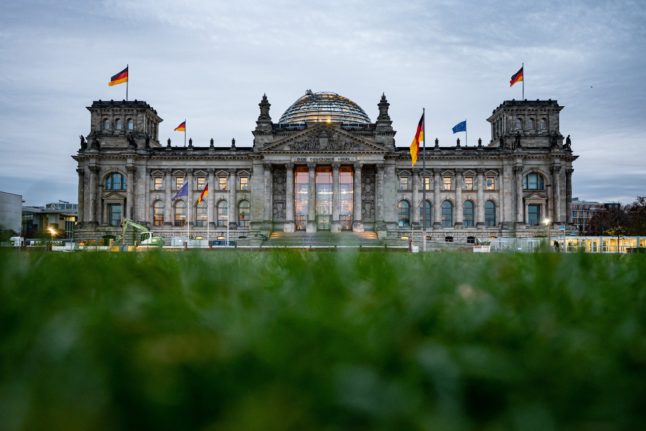 The Reichstag building, where the Bundestag is located. The German government has been working on reforming citizenship laws. Photo: picture alliance/dpa | Fabian Sommer
Former barracks running out of space as more migrants reach Germany
A short distance from the border with Poland, Olaf Jansen, the director of a migrant processing centre in eastern Germany, is looking anxiously at the numbers of latest arrivals.
Published: 29 September 2023 17:18 CEST