For members
EXPLAINED: Sweden's plans for a new work permit system for high-skilled labour
Sweden's Migration Agency will by the start of next year launch a new work permit model, aiming to speed up waiting times for international talent. Here's what we know so far.
Published: 12 May 2023 14:33 CEST
Updated: 5 September 2023 15:03 CEST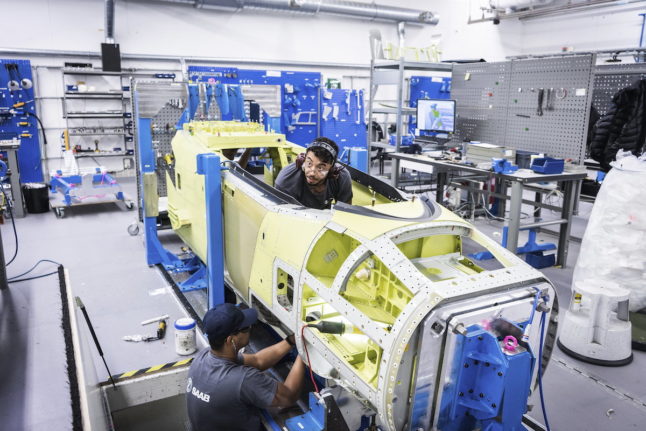 Workers at Saab's factory in Linköping work on a Saab Gripen E fighter jet. Photo: Axel Hilleskog/SvD/TT
Sweden still 'a land of possibilities' for foreigners says finance minister
Sweden's finance minister, Elisabeth Svantesson, has defended her government's decision to make cuts to some services used by foreigners, saying the country remains a 'land of possibilities' for newcomers.
Published: 28 September 2023 12:29 CEST