For members
How much motorists in France will pay in fees in 2023
Car registration varies depending on where you live, the type of vehicle you have and how polluting it is - here's how much you can expect to pay in 2023.
Published: 12 May 2023 16:00 CEST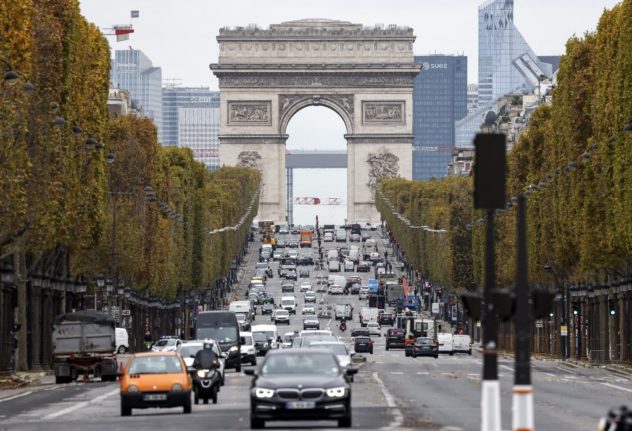 Cars on Paris's Champs-Elysee. (Photo by Thomas COEX / AFP)
French cities to start enforcing lanes reserved for carpooling
Six cities across France - Lyon, Lille, Grenoble, Strasbourg, Nantes and Rennes - have begun experimenting with enforcing the proper usage of carpool lanes.
Published: 2 October 2023 13:36 CEST