So, how can you improve your financial outlook if you've moved to Switzerland from abroad but feel frozen out of this exclusive world? Given the demise of Credit Suisse after 167 years and the weak rate of economic growth expected this year, the question may strike you as more important than ever.
Swiss private banking in an app? Discover how Alpian could offer you a unique personalised plan to grow your wealth
Dreaming of financial freedom
Customers searching for banks to meet their everyday needs have seen an explosion of options in Switzerland, just as in almost every European country. Unless you live in a hole in the ground, ​​or one of the St Beatus Caves at Lake Thun, you'll have a good idea about the leading providers and probably one or two banking apps on your smartphone.
Taking care of your day-to-day needs and taking care of the future are two very different things, however. 
Whether you have a family to plan for or you simply long for the freedom that comes with financial independence, developing a plan to achieve your long-term financial goals may help you feel more secure.
As identified in a report by KPMG and the University of St. Gallen, at least 70 Swiss private banks have disappeared in recent years and many more face a battle to survive.
Eight major names that dominate private banking have invested in tailored offerings and client service – but the minimum deposit required is typically unrealistic for most people.
This left a gap in the market, according to Gianmarco Bonaita, Deputy CEO of Alpian; a gap it aims to fill as Switzerland's first digital private bank.
While the convenience of digital services and the bespoke nature of private banking have been distinct offerings in the past, he believes the time is ripe for them to form a happy marriage. "We're convinced mobile applications have become real showcases not only for retail banking services but also for wealth management," says Bonaita.
Alpian is offering The Local's readers 12 months free access – just download the iPhone or Android app and enter the code LOCALS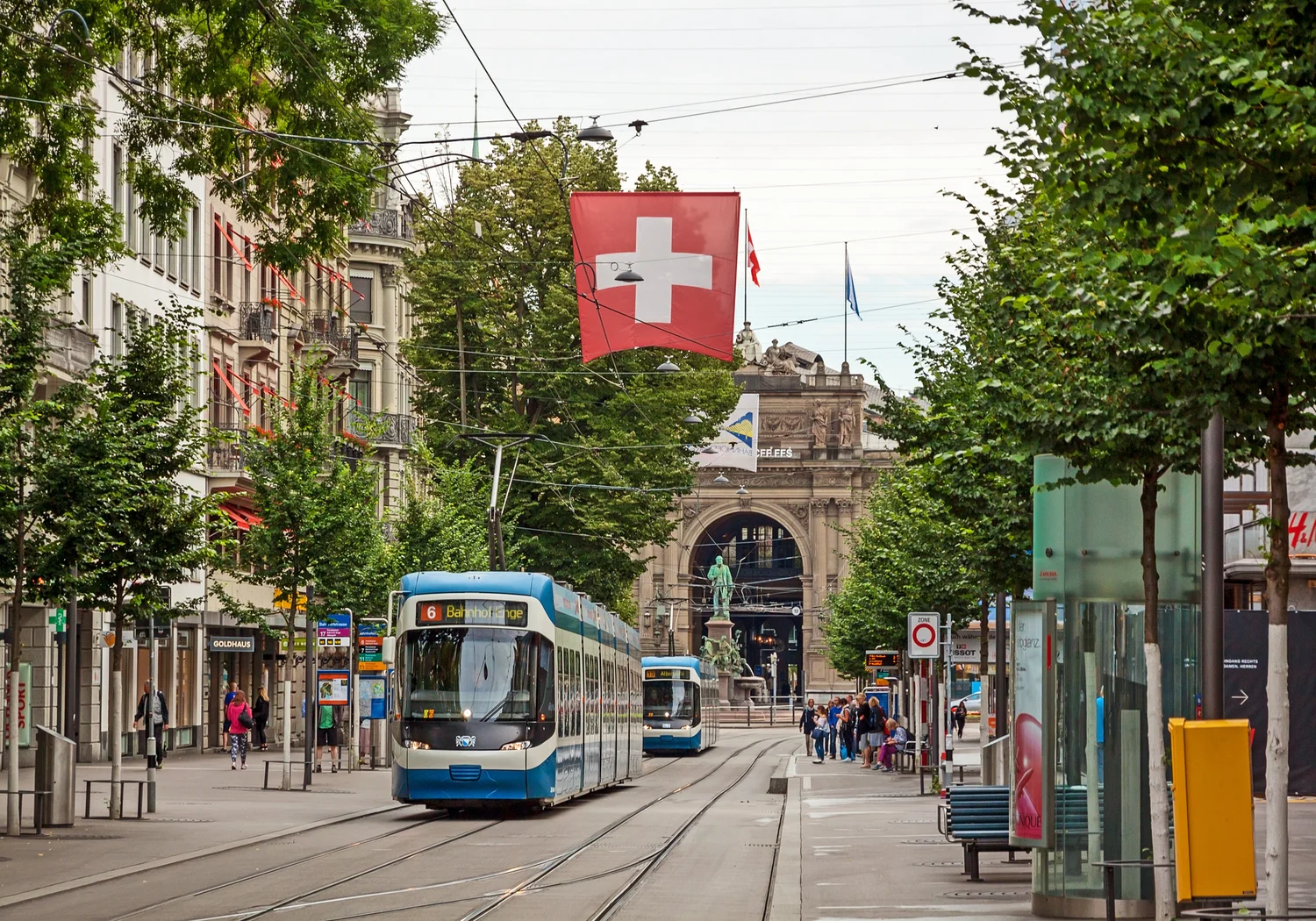 Wealth beyond money
Switzerland has been given credit for holding inflation well below the double digit percentage increases seen in much of Europe. That's not to say all is going to plan, however,
Swiss consumer prices were 3.4 percent higher in February than a year earlier, far exceeding the Swiss National Bank's target range of zero to two percent.
As an international resident in Switzerland, you may be looking for safe places to put your money, ways to invest for the medium to long-term, and straightforward solutions for daily banking and currency exchange.
Impact investing options that support people and planet are also in great demand. Bonaita says Geneva-based Alpian aims to cover all these bases with a user-friendly mobile app and highly personalised investment plans for the 'mass affluent' that incorporate the idea of  "wealth beyond money".
"The essence of private banking – digital or traditional – is to realise each client's unique vision of wealth," says Bonaita. "These are goals and needs that go beyond just money. For example, the financial security of your children and grandchildren might be the highest priority for you. Our role is to understand the various nuances behind that goal and formulate the strategies that can help you achieve what matters most to you."
Going digital, staying human
The old way of banking often depended on a close personal relationship with your bank manager, whereas the new way depends almost entirely on getting things done as fast as possible in an app. Right? Well, it may not be quite that simple, at least not in every case.
Alpian, a licensed Swiss bank, where deposits in Swiss francs are insured up to CHF 100,000, aims to show that going digital can still allow for human interaction by enabling users to request in-app video calls with wealth management advisors.
Furthermore, high customer satisfaction ratings, not product sales, are what these advisors need if they want to earn bonuses. 
In the 2020s, the world of financial services is changing. Banking customers have a wide variety of digital options that compete on cost and convenience. Investors can also choose from many online platforms, including automated robo-advisors that offer no human interaction.
But a digital private bank that offers modern everyday banking, personalised wealth management plans and advisors you can hop into a quick video call with when you feel the need? If you thought you'd heard everything there is to say about Swiss banking, that might just prompt you to think again.
Alpian is offering The Local's readers 12 months free access – just download the iPhone or Android app and enter the code LOCALS
*HNWIs: People or households who own liquid assets valued between $1 million and $5 million.