For members
INTERVIEW: 'Returning to Stockholm from Mumbai is so horrible'
For foreign correspondent Malin Mendel, moving to India in 2005 was "like coming home". The Local spoke to her about the cultural differences living in India as a Swede and her TV programme with Swedish-Indian comedian David Batra.
Published: 26 April 2023 12:23 CEST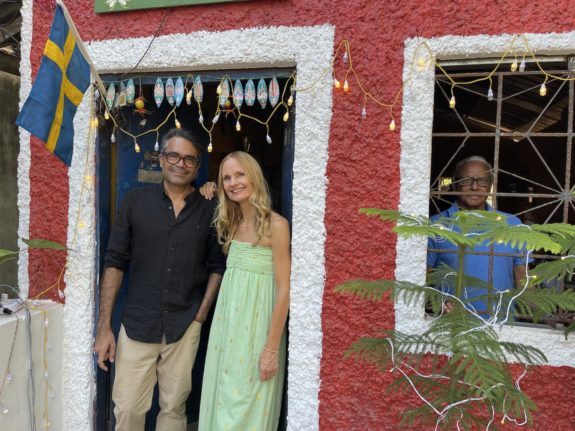 David Batra, Malin Mendel and David's father, Satish Batra, at their restaurant in Saligao in Goa. Photo: Martin Thurfjell
For members
How this researcher in Luleå played a role in India's moon landing
By the time Avijit Banerjee watched India's Chandrayaan-3 land on the south pole of the moon from his home in the far north of Sweden, he was no longer involved. But the landing algorithm he developed played a key role in the mission's success.
Published: 26 September 2023 06:39 CEST