For members
Would foreign tech workers in Sweden gain or lose from a union deal?
Klarna and Spotify are both entering talks with unions over a collective bargaining agreement. What's in the best interests of foreigners working in the tech industry?
Published: 25 April 2023 14:32 CEST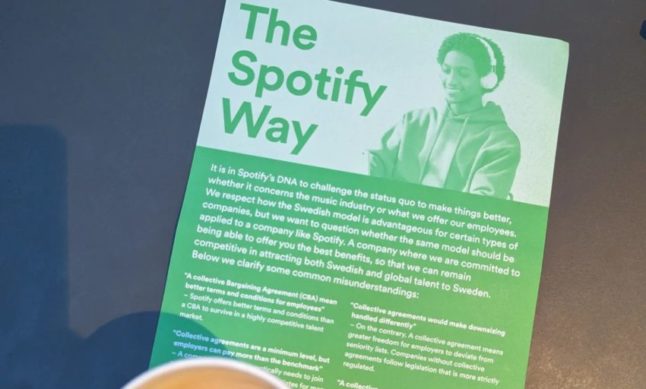 Spotify was handing out these flyers on the pavement outside their Stockholm offices. Photo: Josefine Hellroth Larsson
Nordic countries urged to set common working from home rules
The Nordic countries should have common conditions on working from the place of residence, including working from home, to fulfil the objective of an integrated labour market, says a report by the region's Freedom of Movement Council.
Published: 25 September 2023 11:41 CEST