For members
How to get a 'cita previa' (appointment) in Spain when it seems impossible
Pretty much all in-person official processes in Spain require an appointment to be seen by a civil servant, but it's often impossible to get a 'cita previa' on the phone or online. Here are some potential solutions to this kafkaesque situation.
Published: 24 April 2023 10:30 CEST
Updated: 1 May 2023 07:05 CEST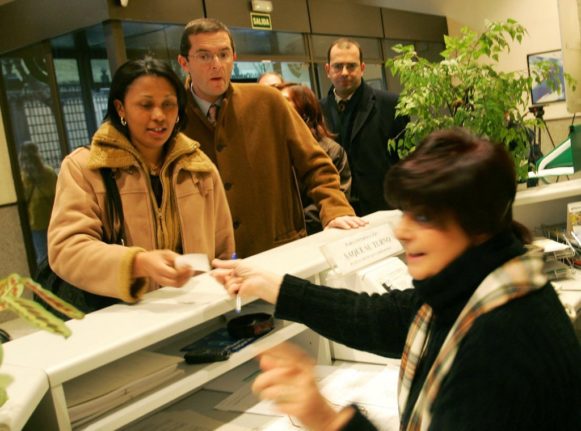 For some years now, internet cafés and gestores (jack-of-all-trades agents) have been offering the public a chance to book much-desired citas previas when all else has failed, at a cost of course. (Photo by JAVIER SORIANO / AFP)
For members
Finding your tribe: A guide for Americans building a life in Spain
Finding your tribe can make the difference between feeling at home and being homesick, writes Barcelona-based writer Jennifer Lutz, who set out to discover how other Americans in Spain have made friends and developed hobbies.
Published: 20 September 2023 13:11 CEST
Updated: 24 September 2023 08:17 CEST