For members
My Swedish Career: 'Stockholm is a great place to try and do a startup'
In this article for our My Swedish Career series, The Local spoke to Stockholm-based Karthik Muthuswamy, who started data journalism studio Explained after more than a decade working in tech.
Published: 13 April 2023 12:19 CEST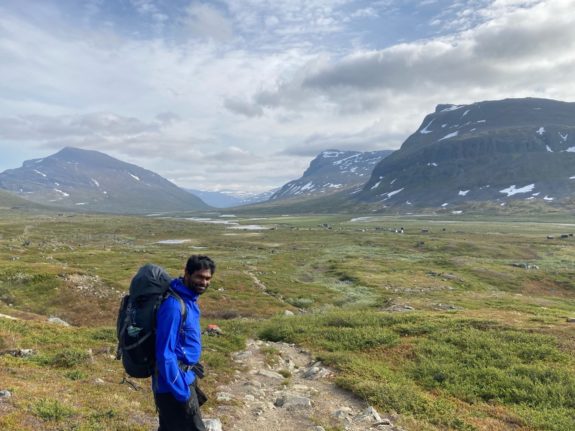 Karthik Muthuswamy en route to the summit of Kebnekaise, Sweden's highest mountain. Photo: private
For members
How this researcher in Luleå played a role in India's moon landing
By the time Avijit Banerjee watched India's Chandrayaan-3 land on the south pole of the moon from his home in the far north of Sweden, he was no longer involved. But the landing algorithm he developed played a key role in the mission's success.
Published: 26 September 2023 06:39 CEST