Italy isn't known for its excellent employment prospects, but it's not impossible to find a decent job here – particularly if you're planning to move for family reasons or the lifestyle and simply want to be able to support yourself.
Depending on the sector, you may also be able to find a position that advances your career as, like elsewhere, there's high demand for certain types of highly-skilled professionals.
READ ALSO: The jobs in Italy that will be most in demand in 2023
Either way, finding a job will be one of the most important things you'll need to do when you first arrive in Italy, or before, but figuring out where to start can be daunting when you're in a new country. It can also be a challenge when you've lived here for several years and are looking to improve your prospects.
As always, we've got you covered at The Local. If you find yourself getting stuck looking at the same old job sites, you may want to check out the suggestions below.
Did you know that at The Local we also have our own job site? You can find it under the 'jobs' tab at the top of the homepage and browse positions in Italy including in education, software engineering, sales and customer service.
Most of the job descriptions are written in English too, so it's one of the best places to look if your Italian is not quite up to scratch yet.
To see the latest job postings in Italy visit The Local's jobs board here.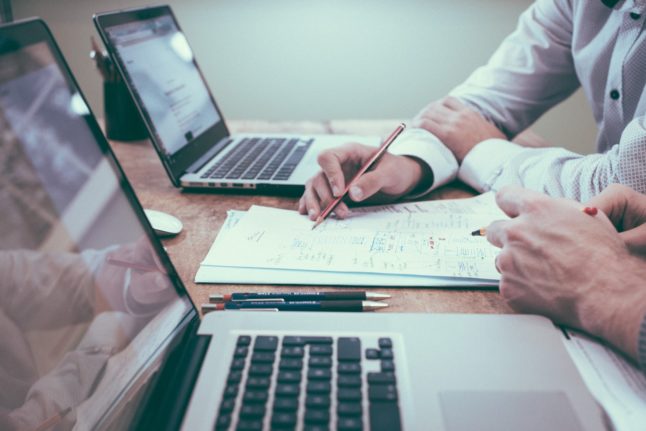 InfoJobs is the biggest job search portal in Italy in terms of views and number of job offers. It's the best place to start when searching for a job here, with general job listings of thousands of vacancies across the country and across various industries.
It's straightforward to use and allows you to set various filters when searching, including work-from-home and hybrid positions.
One of the most comprehensive jobs sites out there, LinkedIn is of course one of the most popular places to search for jobs worldwide, not just in Italy.
You can select the search terms for the jobs you want, as well as preferred locations. As many of you are probably already aware, LinkedIn is not only used for searching for jobs, but for making professional connections and putting your CV online so that potential recruiters can search you out too.
READ ALSO:  Not just teaching: The jobs you can do in Italy without speaking Italian
Indeed allows you to search through thousands of jobs online to find your next career move and has several tools to help you, such as with improving your CV. 
One of the best aspects of it is it features thousands of opinions from users and candidates who have already had the experience of working for the same company or have already been through the interview process.
Literally meaning 'I find work', this job site comes up as lavoro.corriere.it in searches as it's part of leading Italian newspaper Corriere della Sera's website.
It's another big general job board, and among the most popular in Italy, though this time most listings will be in Italian.
This Italian job search portal promises to help you "find a job in a click", and the search function is simple and intuitive. The site highlights new jobs every day and also allows employers to post job ads for free.
Milan is by far the most popular Italian city for foreign nationals to move to in search of a job, and for good reason. The northern economic capital has more vacancies available in a larger variety of industries, and is usually the first place to look for highly-skilled and knowledge-based work.
READ ALSO: What to know about getting an Italian work permit in 2023
This site does what it says on the tin and specialises in helping you find a job in Milan and the surrounding area. It's available in English and allows you to search jobs by language, as well as other filters – and there are usually plenty of jobs available requiring English language skills.
LavoroTurismo is the specialist site you need if you're looking for a job in the hospitality sector. It features permanent jobs as well as short-term positions, as Italy needs large numbers of seasonal staff for its hotels, resorts, beach clubs, bars, restaurants and more.
You can upload your CV and see jobs requiring applicants to speak Italian, English, French, Russian and other languages.
Skilled IT professionals are in demand in Italy as elsewhere, and this specialist jobs board aims to match companies in this sector with the qualified professionals looking for job opportunities.
Good luck with your job search – and please let us know in the comments section below if there are any other useful websites you'd recommend.