For members
Everything that changes in Germany in April 2023
From the €49 ticket pre-sale to higher tax allowances for employees and single parents, here's everything that's set to change in Germany in the coming month.
Published: 24 March 2023 14:39 CET
Updated: 3 April 2023 09:17 CEST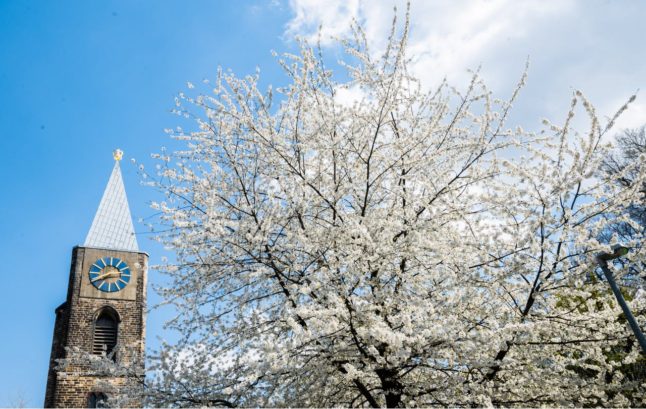 A tree in bloom outside an evangelical church in the Kleefeld district of Hannover. Photo: picture alliance/dpa | Julian Stratenschulte
For members
Why the future of Germany's €49 public transport pass is up in the air
Germany's reduced monthly public transport pass is a hit. But quarrels over the funding are heating up, leaving the future of the ticket uncertain.
Published: 29 September 2023 17:04 CEST