For members
What are the best cities in Spain to see the Semana Santa processions?
Semana Santa or Holy Week is held in Spain during the run-up to Easter Sunday. Celebrations and parades take place all over the country, but there are some cities that go all out.
Published: 21 March 2023 13:16 CET
Updated: 4 April 2023 16:50 CEST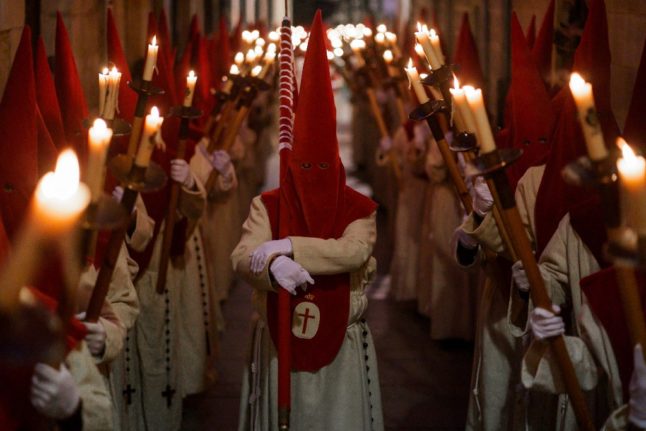 Best places to see Semana Santa parades in Spain. Photo: CESAR MANSO / AFP
Spain's 3,000-year-old tuna fishing tradition
As the sun rises in the Gulf of Cádiz on Spain's southern tip, a team of fishermen lifts the tip of a vast system of nets with bluefin tuna trapped inside.
Published: 8 June 2023 12:09 CEST