For members
Antipasto to amaro: What to expect from every step of an Italian dinner
Whether you're going out to dinner in Italy or have been invited to over to a friend or extended family member's home, here's what to expect from an Italian meal.
Published: 14 March 2023 17:26 CET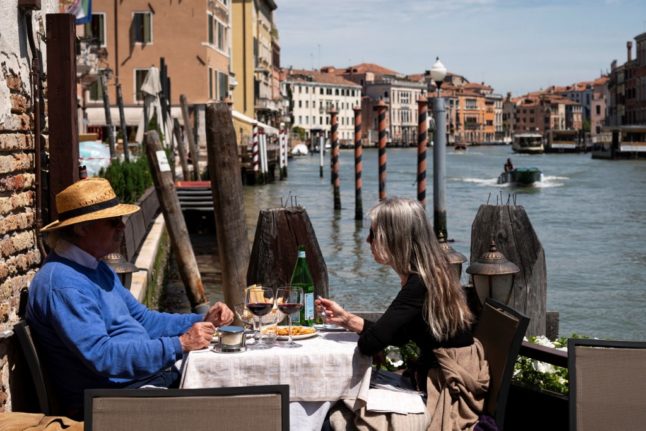 Visitors enjoying an outdoor meal in Venice. Photo by Marco Bertorello / AFP.
For members
EXPLAINED: How do you find good Italian food abroad?
It's a challenge all Italians outside of Italy will be familiar with, but there are restaurants out there known for cooking simple, traditional dishes using quality ingredients. Here's how to track them down.
Published: 16 May 2023 14:25 CEST