For members
NEW PICTURES: Traffic chaos and mayonnaise as blizzard sweeps Sweden
Here's what it looked like when the snowstorm battered southern and central Sweden.
Published: 7 March 2023 15:20 CET
Updated: 8 March 2023 05:12 CET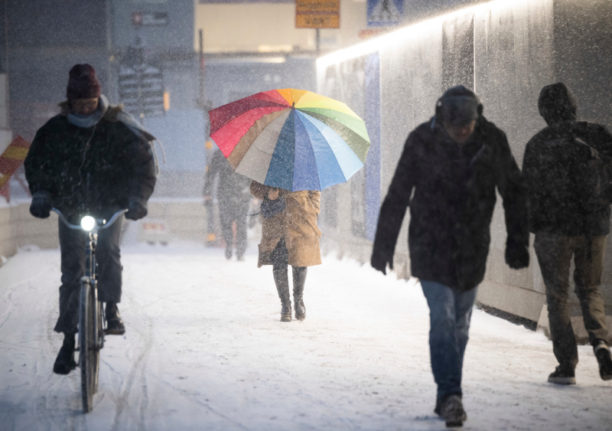 Stockholmers braving the blizzard at the Slussen public transport junction. Photo: Fredrik Sandberg/TT
For members
Rain and floods: How global heating could alter Nordic summers
Last month was one of the wettest Augusts on record in Norway, Sweden and Denmark. We asked three climate scientists if climate change could make this weather normal in future.
Published: 5 September 2023 15:37 CEST