For members
12 sure-fire ways to offend a Spaniard
From ordering the wrong drinks with tapas to calling one of their official languages a dialect, these are just two of the ways you may inadvertently offend a Spaniard.
Published: 10 February 2023 16:48 CET
Updated: 19 February 2023 08:04 CET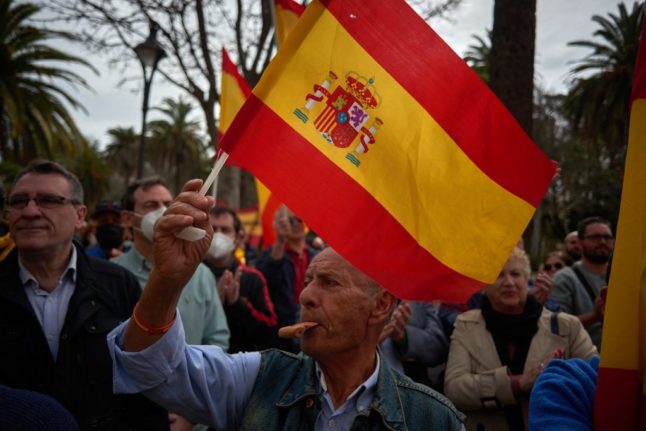 Here are 12 sure-fire ways to offend a Spaniard, which to be clear is not something we want you to do. Photo: JORGE GUERRERO / AFP
For members
The 10 types of people you always see in a Spanish bar
Spain is said to be a nation of bars, but you're likely to see the same sorts of people wherever you go. Here are the ten you're most likely to bump into.
Published: 1 June 2023 12:37 CEST