For members
8 phrases you need for getting romantic in German
With Valentine's day just around the corner, here are some essential phrases to help you woo your German lover.
Published: 8 February 2023 09:53 CET
Updated: 14 February 2023 08:47 CET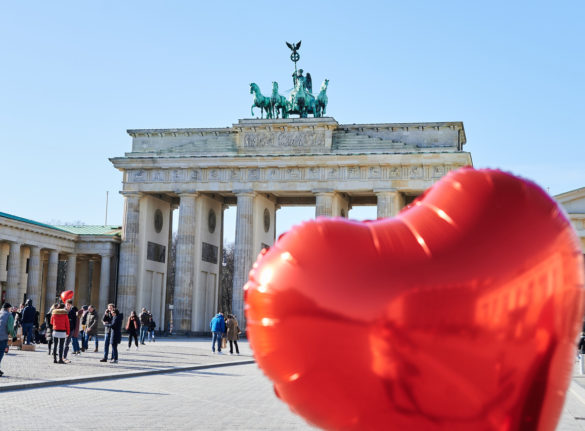 A woman holds a heart-shaped balloon in front of the Brandenburg Gate in Berlin. Photo: picture alliance/dpa | Annette Riedl
For members
The vocabulary you need for the perfect Christmas in Germany
There's nothing worse than finding yourself tongue-tied as you sit around the table with German friends and relatives over Christmas. To make sure the festive season goes off without a hitch, here are some words and phrases that may come in handy.
Published: 21 December 2022 17:27 CET
Updated: 23 December 2022 14:01 CET