For members
'Cash is freedom:' Why do the Swiss love coins and banknotes so much?
While in some ways people in Switzerland are financially progressive — for instance, in terms of cryptocurrency — in others, they still prefer the traditional payment method: cash (and hopefully lots of it).
Published: 6 February 2023 13:07 CET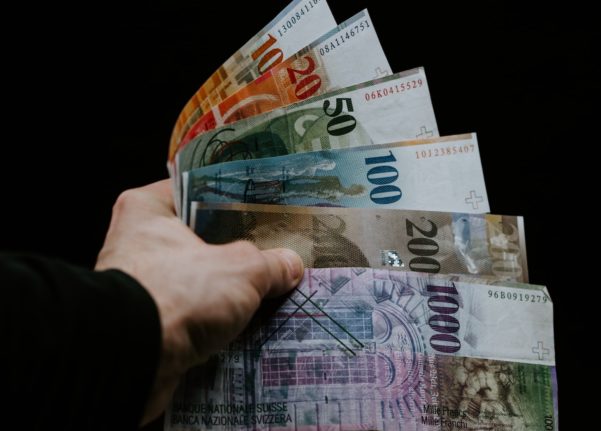 For the Swiss, money in hand is better than a credit card. Photo: Claudio Schwarz on Unsplash
For members
Reader question: Will Credit Suisse crisis impact my savings in Switzerland?
In many people's minds, Swiss banks are synonymous with scandals. Past and present events have shown this is sometimes true, but what — if any — effect will all these financial wheelings and dealings have on your money?
Published: 16 March 2023 11:21 CET