For members
The best vegan and vegetarian Spanish dishes
These are two words that don't often go together – vegetarian and Spanish, as most vegetarians and vegans will only know too well, however, it may come as a surprise to discover that there are a few Spanish dishes that naturally do not contain any meat or fish.
Published: 31 January 2023 17:12 CET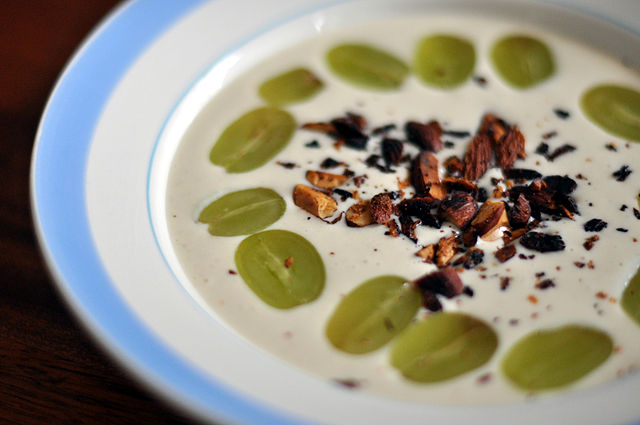 Ajo blanco is often served with grapes. Photo: cyclonebill / WikiCommons
Mediterranean diet: Why the Spanish are eating far less fish
Fish and seafood are one of the most important parts of the Mediterranean diet and Spain is known for its excellent offerings, but now consumption of these products has fallen by 20 percent.
Published: 20 March 2023 12:12 CET