For members
Everything that changes in Germany in February 2023
From the end of Covid masks on trains to hiked up prices on beer, here's what's changing in Germany this February.
Published: 27 January 2023 15:02 CET
Updated: 2 February 2023 11:54 CET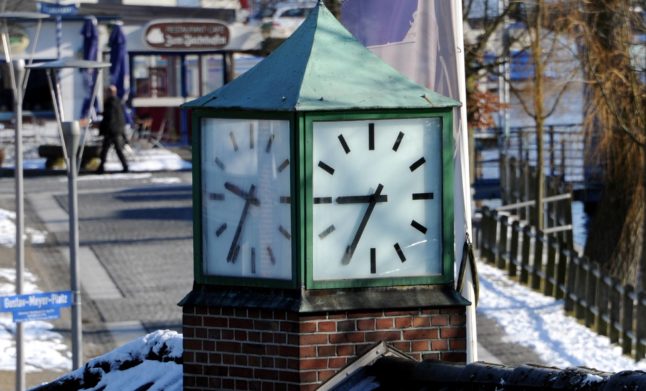 A clock at a train station in Schleswig-Holstein. Photo: picture alliance / dpa | Carsten Rehder
For members
Everything that changes in Germany in April 2023
From the €49 ticket pre-sale to higher tax allowances for employees and single parents, here's everything that's set to change in Germany in the coming month.
Published: 24 March 2023 14:39 CET
Updated: 27 March 2023 09:39 CEST