For members
Bio, artisan and red label: What do French food and drink labels really mean?
From home-made to made in France, organic to artisan, AOP to Red Label - French food and drink products have a bewildering array of different labels and quality marks - here's what they all mean.
Published: 26 January 2023 17:01 CET
Updated: 27 January 2023 08:27 CET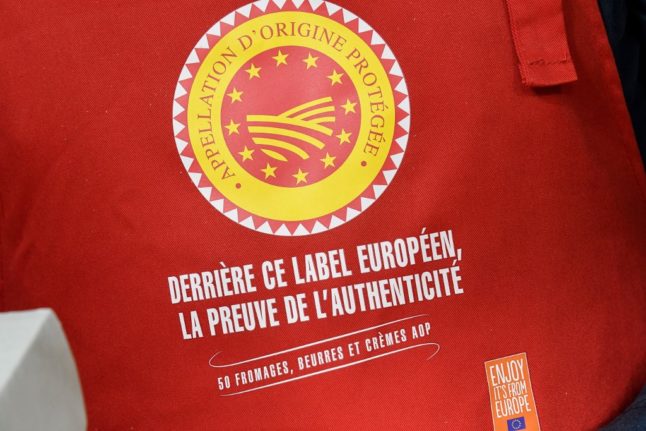 A picture taken on october 18, 2019 shows an European AOP (Appellation d'Origine Protegee - Protected Designation of Origin) logo during the AOP fair in front of the Hotel de Ville in Paris. (Photo by BERTRAND GUAY / AFP)
How to tell French politicians apart by their sashes
Need to tell at a glance whether you're looking at a French mayor, town councillor, MP or Senator? No problem - all the details you need are in their 'écharpe tricolore'.
Published: 11 December 2023 17:00 CET