For members
Bio, artisan and red label: What do French food and drink labels really mean?
From home-made to made in France, organic to artisan, AOP to Red Label - French food and drink products have a bewildering array of different labels and quality marks - here's what they all mean.
Published: 26 January 2023 17:01 CET
Updated: 27 January 2023 08:27 CET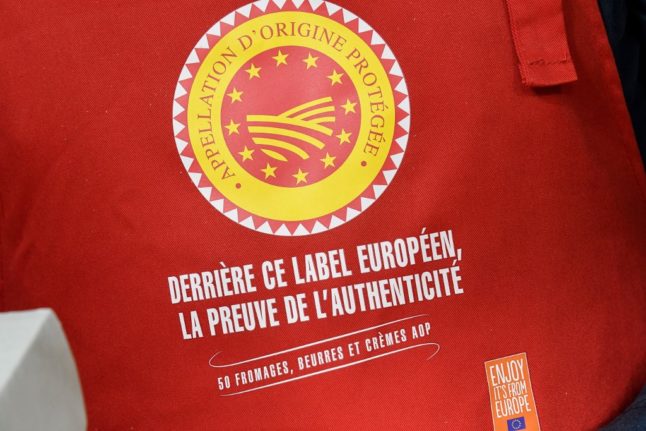 A picture taken on october 18, 2019 shows an European AOP (Appellation d'Origine Protegee - Protected Designation of Origin) logo during the AOP fair in front of the Hotel de Ville in Paris. (Photo by BERTRAND GUAY / AFP)
For members
Why France's Champagne lawyers are feared across the world
Ordering the destruction of 2,000 cans of American beer is just the latest example of the work of the feared French Champagne industry lawyers - who take the protection of France's most famous sparking wine extremely seriously.
Published: 1 June 2023 16:07 CEST
Updated: 3 June 2023 14:14 CEST