For members
OPINION: The Franco-German 'couple' is crucial to the EU but the relationship is in trouble
As the French and German leaders celebrate 60 years of friendship, John Lichfield looks at a troubled past and an uncertain future for the EU's power couple.
Published: 25 January 2023 14:35 CET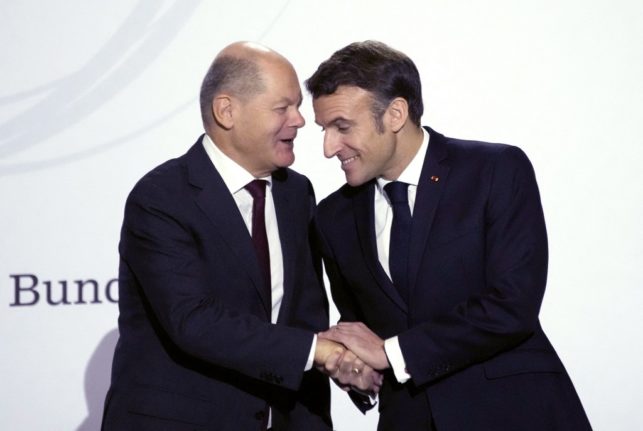 France's President Emmanuel Macron (R) shakes hands with German Chancellor Olaf Scholz in Paris. Photo by Christophe Ena / POOL / AFP
France braces for new strike turmoil as Macron remains defiant
On Tuesday, France braced for another day of strikes and protests with President Emmanuel Macron remaining defiant over the controversial pensions reform that has sparked turmoil in the country.
Published: 28 March 2023 08:54 CEST