For members
UPDATED: What's the current status of Sweden's planned migration laws?
There are a number of migration-related laws and policies in the pipeline in Sweden, including changes to work permits, citizenship and permanent residency requirements, and plans to tighten up permanent residency and asylum applications. Here's a quick overview.
Published: 10 January 2023 11:08 CET
Updated: 29 May 2023 15:14 CEST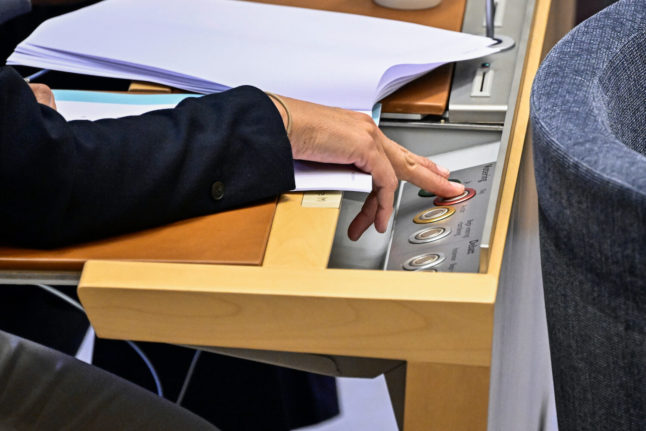 A Swedish MP votes on a law in parliament. Photo: Claudio Bresciani/TT
INTERVIEW: 'We must make it easier for non-EU citizens to move around Europe'
The European Union needs to urgently allow non-EU citizens to be able to move more freely to another EU country, the MEP leading the talks on changes to residency laws says. He tells Claudia Delpero why current rules mean Europe is losing out to the US.
Published: 8 June 2023 11:52 CEST
Updated: 8 June 2023 14:20 CEST