For members
FACT CHECK: Are Germans more liberal or conservative?
Germany is renowned for its social safety net and for welcoming refugees in 2015. But just how liberal or conservative are Germans about certain hot-button issues – from dual citizenship to cannabis legalisation, abortion and guns?
Published: 10 January 2023 14:10 CET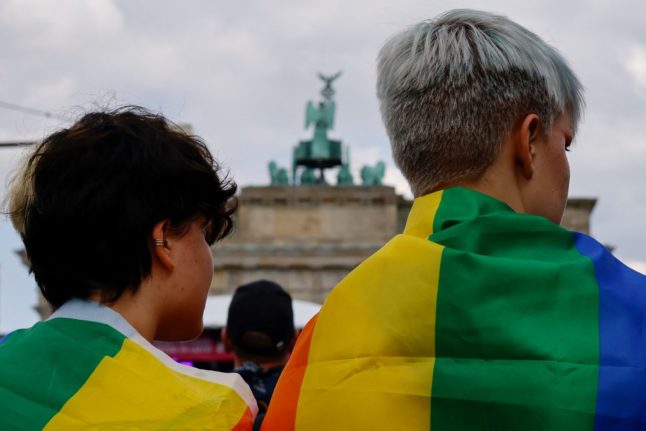 People draped in rainbow flags take part in the Christopher Street Day demonstration in memory of the Stonewall Riots during Pride month on July 23, 2022, with Berlin's Brandenburg Gate in the background. Germany on Friday launched a plan to protect LGBTQ rights. Photo: DAVID GANNON / AFP
Former barracks running out of space as more migrants reach Germany
A short distance from the border with Poland, Olaf Jansen, the director of a migrant processing centre in eastern Germany, is looking anxiously at the numbers of latest arrivals.
Published: 29 September 2023 17:18 CEST