For members
Is the EU likely to reinstate Covid travel restrictions?
A meeting is scheduled for Wednesday in Brussels to discuss the latest Covid situation in China - so could this mark the return of vaccine passports and travel restrictions?
Published: 2 January 2023 10:53 CET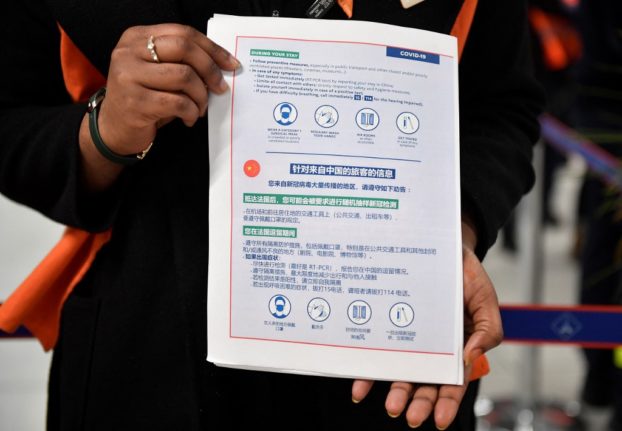 COVID-19 preventive measures information document provided to the passengers of a flight from China at the Paris-Charles-de-Gaulle airport in Roissy, outside Paris, on January 1, 2023, as France reinforces health measures at the borders for travellers arriving from China. Photo by JULIEN DE ROSA / AFP
For members
Munich, Vienna or Salzburg: Which is the best airport to fly from?
Whether you're planning a shorter or longer haul flight, there are no shortage of options at these three modern and easy-to-use airports. But which is the best option for you?
Published: 27 September 2023 12:44 CEST