For members
Everything that changes in Germany in 2023
From large tax cuts to better cope with rising inflation to new benefits for employees, there are a slew of changes coming as we enter 2023 on Sunday. Here are the top ones, and how they affect people in Germany.
Published: 28 December 2022 10:59 CET
Updated: 2 January 2023 15:40 CET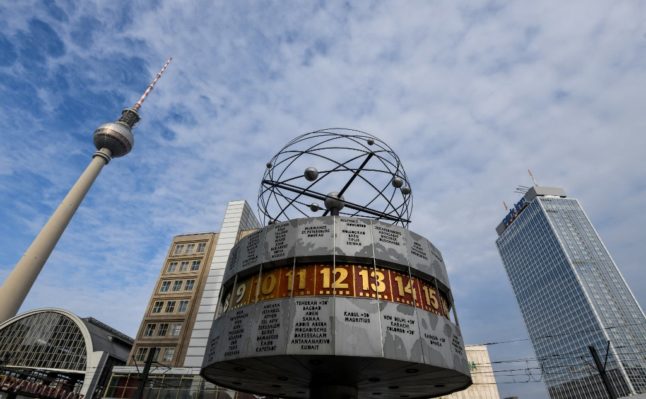 The World Time Clock (Weltzeituhr) in Berlin's Alexanderplatz. Photo by INA FASSBENDER / AFP
For members
Everything that changes in Germany in April 2023
From the €49 ticket pre-sale to higher tax allowances for employees and single parents, here's everything that's set to change in Germany in the coming month.
Published: 24 March 2023 14:39 CET
Updated: 31 March 2023 17:19 CEST