For members
REVEALED: The truth about waiting times at Sweden's Migration Agency
A new report from Sweden's Parliamentary Ombudsman has found that a number of cases at Sweden's Migration Agency were "not actively processed for the majority of the processing time", despite waits of more than three years.
Published: 13 December 2022 15:33 CET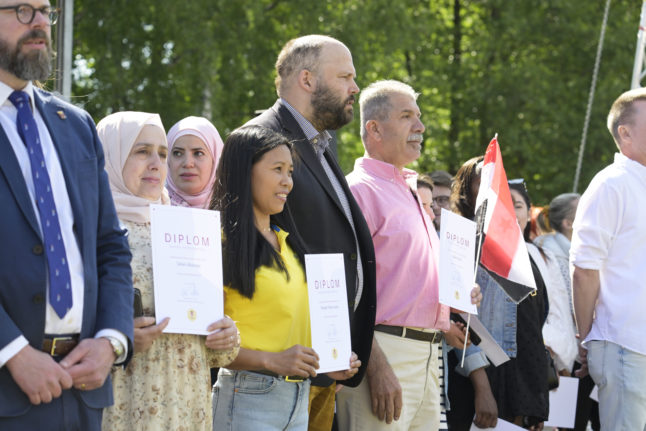 New Swedish citizens hold up their diplomas at a citizenship ceremony in Sundbyberg, outside Stockholm, this summer. Photo: Janerik Henriksson/TT
For members
EXPLAINED: How to get a student residence permit in Sweden
So you've been admitted into a Swedish university as a bachelors or masters student and you've accepted the offer. Now what? If you're a non-EU/EEA student, you'll have to apply for a student residence permit. Waiting times can be long, so it's a good idea to apply as soon as possible. Here's how.
Published: 24 March 2023 15:47 CET