University ranking companies, devoted entirely to the task, annually publish their results of the best universities around the world. The major lists – QS World University Rankings, Times Higher Education's World University Rankings and Shanghai Ranking – garner much attention each year, making news headlines and causing a stir among academia and students alike. After all, who doesn't want to be the 'best', attend the 'best' or work at the 'best'?
As an international student, it's likely you pay attention to the long lists of globally admired and prestigious institutions, using their ranks to help determine your future studies. For members of academia, these numbered lists are likely not ignored either, even if often looked at with some scepticism.
But what if we told you that where you decide to study shouldn't only be based on rankings?
Together with Stockholm University, we take a look at the world of university rankings and how international students make that big decision of choosing where to study.
Thinking of studying at a Swedish university? Find out why Stockholm University might be right for you – applications for autumn 2023 open until January 16
The student view: They are important, but only a beginning 
When questioned about the role that university rankings played in their decision to study at Stockholm University, students agreed that ratings mattered, but noted it was only one of the many factors that they considered. 
Icelander Marina Runarsdotter saw the university's ranking as a baseline standard, stating: "When I was looking for a Master's program, one of the first things I was looking for was the ranking for the university.
"A high ranking tells me that the school is going to be good, that the quality of teaching is good, that I'm going to learn and come out stronger for it."
Min-hee Shzn from Korea told us: "I knew that Stockholm University is ranked highly, but I paid more attention to the quality of teaching and the student cohort. I wanted an environment where there was a culture of teamwork – somewhere I could learn from others and experience self-development."
For Victoria Moergaard from Denmark, the university's ranking also played a role in her choice. However, it was the location of the university that 'sealed the deal'. 
Victoria said: "The high ranking of Stockholm University was important, of course it was. It will look good on job applications in the future. However, I was surprised to discover that it was the campus surroundings and the Stockholm region that was more important to me in my decision. It's very beautiful, I'm very happy to be here."
While rankings definitely help students narrow the field when choosing a university, it's only a start. Other factors, such as the quality of teaching they see, the campus atmosphere or the location of the school may be the deciding factor. 
So, why do some in the academic world question the value of university rankings? 
Academia: The method is not scientific enough 
Universities and colleges in Europe and across the world have long been critical of the rankings industry and its methodology. 
As recently as November this year, top US law school Yale officially withdrew from the US News rankings citing issues with its methodology, and possibly signalling the beginning of the end for college rankings. The law schools at Harvard, Berkeley, Georgetown, Columbia, Stanford and Michigan all boycotted the ranking shortly after.
"The rankings are roughly saying something general about universities, but it's not really specific," says Stockholm University data analyst Gabor Schubert. The scores mainly look at the research side of the universities, and not the education side, he adds. 
"The main issue is that ranking companies rank more and more universities each year," explains Gabor. "There may be 800 universities one year and 1200 the next. Of course, if you have more universities, there will be totally different ranking positions."
The other problem is that the scientific methods behind these scores are sometimes faulty.
"If you look into these rankings and look at the results, it is possible to sort the rankings according to different scores in different categories and indicators. Some indicators show that the world leaders are totally unknown universities."
With first class education research, a great location in the Swedish capital and more than 75 study programmes, check out why Stockholm University is a great place to study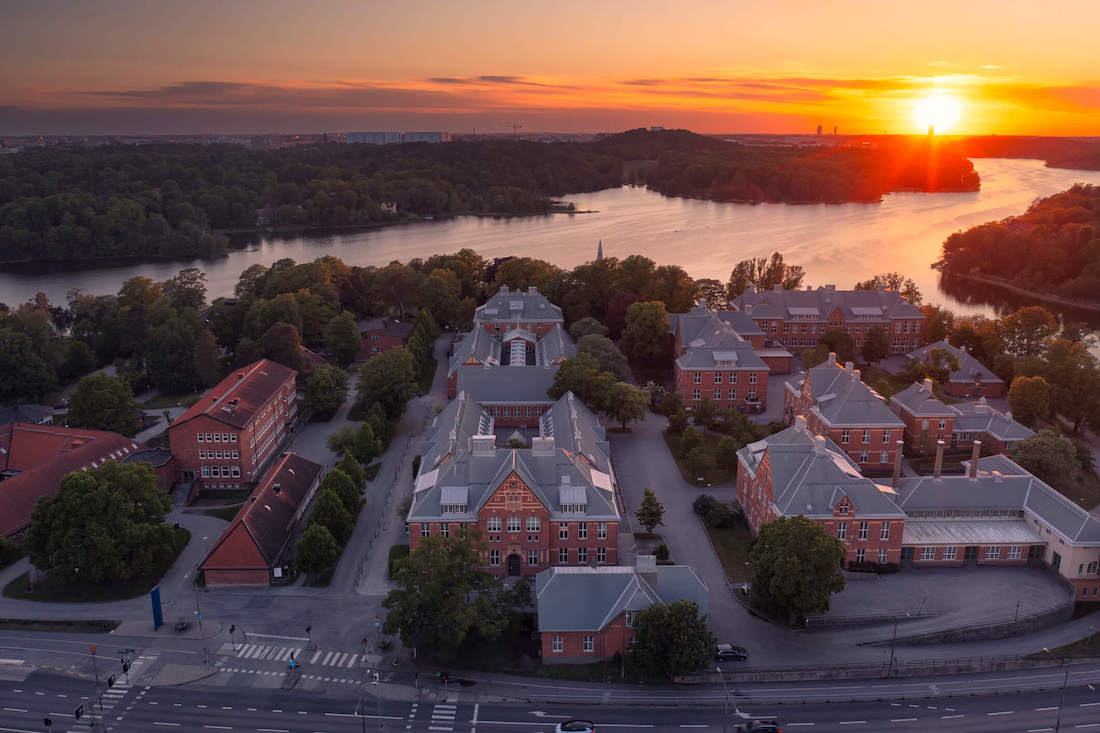 It's like comparing Volvos and Lamborghinis
Is one ranking university system better than the others? Can it be said that one is more useful in deciding where to study? How do you judge and categorise them? 
Gabor points out that rankings are only useful if they are measuring what is useful or interesting to you.
The larger ranking companies, like QS Ranking and Times Higher Education have more than 1,000 universities ranked. "It's quite impossible to compare universities, which are totally different in size and are offering different subjects and so on, in a meaningful way," says Gabor.
What role does the popularity factor play? 
Many of the ranking lists use surveys as indicators. This means academic researchers are asked to make their top 10 lists. When previous lists and 'research' regularly rank esteemed institutions like Harvard and Oxford, you can safely bet who will always make these top 10 lists. Nobody wants to question the value of the world's most prestigious schools. 
"It's very self-reinforcing," says Gabor.
So what should students consider instead? 
While rankings will always play a role, factors such as employability possibilities, what student life will be like at the institution and its location, the subjects being offered, and your personal interests should also be considered. 
There is so much that will affect your student life, and beyond, than what can be found in such ranking lists. These high rankings may not give merit to the things that will actually matter to many students, suggests Gabor. "Of course, these kinds of things are really hard to measure!"
International student surveys use indicators that are more relevant and useful to students. "Things like cost of living and what the local neighbourhoods are like are of course practically more important when considering how you will spend the next four or five years of your life than how many Nobel Prize winners there were," says Gabor. 
Check out the programmes available at Stockholm University and explore the real reasons to study there. Applications for autumn 2023 are open until January 16