For members
Inquiry calls for free after-school care for 6-9 year-olds in Sweden
Children between ages 6-9 years should be allowed admittance to after-school recreation centers free of charge, according to a report submitted to Sweden's Minister of Education Lotta Edholm (L).
Published: 29 November 2022 15:54 CET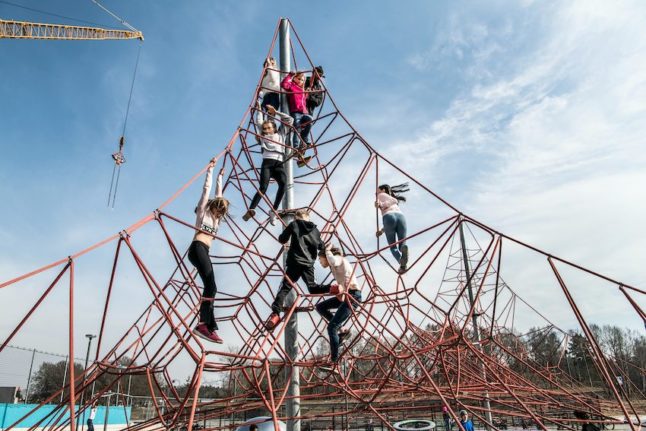 Children climbing a frame while being looked after by the after school activities team at a school in Stockholm. Photo: Lars Pehrson/SvD/TT
For members
Swedish government proposes longer school days
Schoolchildren aged 6-10 could have longer school days and more Swedish and maths lessons, if a new proposal by the government is approved.
Published: 30 December 2022 10:14 CET