For members
EXPLAINED: How Germany plans to make immigration easier for skilled workers
The German government has agreed on a set of reforms for the immigration of skilled workers, which was approved by the cabinet on Wednesday. Here's what they're planning.
Published: 29 November 2022 10:57 CET
Updated: 3 December 2022 16:05 CET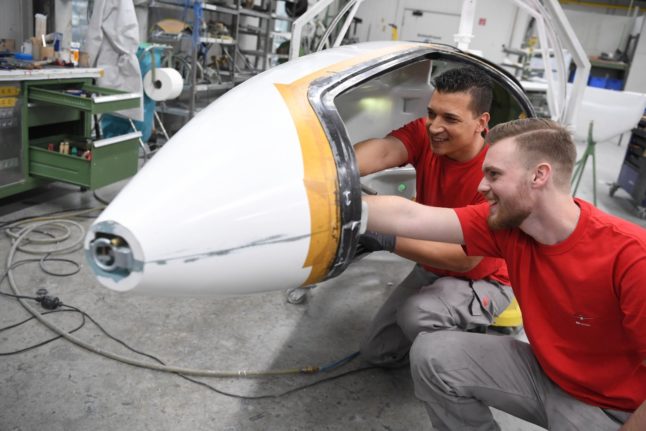 Two light aircraft builders instal the controls on a glider. Photo: picture alliance/dpa | Uli Deck
For members
'Memorise grammar': How foreigners in Germany passed the B1 language test for citizenship
News that the federal traffic light coalition will soon allow dual citizenship has more than a few long-term residents booking their language tests. So how hard is the B1 test? We asked a few people who've done it.
Published: 1 February 2023 09:42 CET