For members
EXPLAINED: How Germany plans to make immigration easier for skilled workers
The German government has agreed on a set of reforms for the immigration of skilled workers, which was approved by the cabinet on Wednesday. Here's what they're planning.
Published: 29 November 2022 10:57 CET
Updated: 3 December 2022 16:05 CET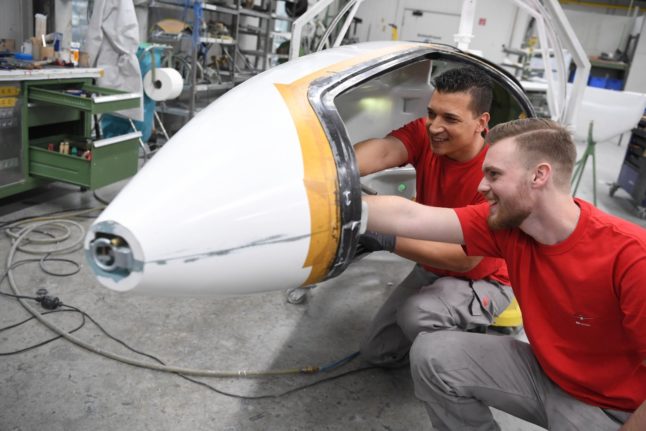 Two light aircraft builders instal the controls on a glider. Photo: picture alliance/dpa | Uli Deck
For members
INTERVIEW: Why newcomers in Germany have a hard time getting started
Many foreigners are struggling to tackle bureaucracy and find a place to live when they move to German cities. The Local's Germany in Focus podcast spoke to an expert who works with international residents to find out why things are so bad at the moment.
Published: 24 March 2023 10:30 CET
Updated: 26 March 2023 08:47 CEST