The proposal would raise the maintenance requirement for work permit applicants from outside the EU, the Nordic countries and Switzerland – and it looks likely to pass, as the three government parties, along with the Social Democrats and the Sweden Democrats are in favour of the move.
The current proposal was put forward by the former Social Democrat government, and after discussions in the social insurance committee, it was clear that a majority of the parliamentary parties are in favour – only the Left Party, the Greens and the Centre Party are against it.
"A higher maintenance requirement is a welcome step on the path towards a system that curbs cheating and fraud and focuses on highly qualified labour immigration," migration minister Maria Malmer Stenergard told TT newswire in a written comment.
The Swedish framework for work permit immigration has been described as unique. In contrast to most other countries in Europe which are specifically aimed at highly educated immigrants, Sweden accepts all immigrants who fulfil the requirements despite their education or profession.
The number of labour immigrants to Sweden has also increased substantially. So far this year, over 50,000 applications have come in, of which 38,000 have been approved. Labour immigrants represent the majority of immigrants in Sweden.
It's also unclear when the change in legislation could become law. No date is given in the proposal, but the suggested date of implementation is "the day the government decides".
Another element which is not yet clear is exactly how high the salary threshold will be. This will be decided in a separate regulation, which is planned to come into force at the same time as the new law.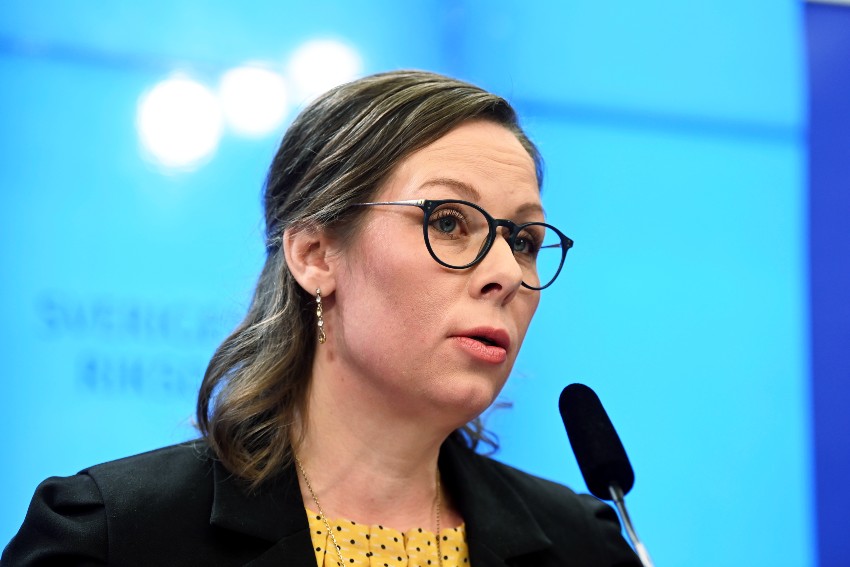 Sweden's Migration Minister Maria Malmer Stenergard has yet to say what the new salary threshold will be. Photo: Jessica Gow/TT
"The goal is to introduce the new maintenance requirement as soon as possible, and we will give more information on the exact limit at a later date," Stenergard told TT.
In the Tidö coalition agreement, the government and the Sweden Democrats state that the salary threshold should be the same as the average salary, which is currently around 33,000 kronor a month.
Seasonal workers, such as berry pickers, will not be affected by this proposal.
Further tightening up of labour migration laws are also expected in the future. For example, the government wants to investigate if certain professions – such as personal assistants – should be banned from getting work permits. Stenergard has also announced that the so-called 'track change', where asylum seekers can switch to other permits, such as work permits, will be abolished.