For members
Sweden Elects: Liberals face questions over Sweden Democrat links
The Local's editor Emma Löfgren explains the key events to keep an eye on in Swedish politics this week.
Published: 24 October 2022 07:13 CEST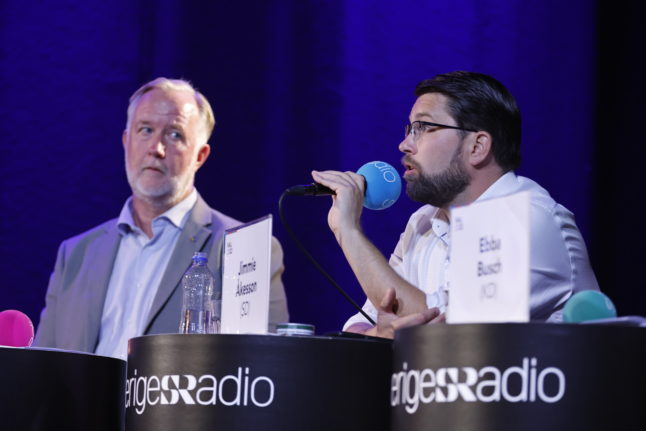 Liberal leader Johan Pehrson and Sweden Democrat leader Jimmie Åkesson at a debate on broadcaster SR before the election. Photo: Christine Olsson/TT
Swedish prime minister seeks military help to crack down on gangs
Swedish Prime Minister Ulf Kristersson said in a televised speech that he would meet with the commander in chief of the military, among others, after a spate of violence that has claimed the lives of a growing number of children and bystanders.
Published: 28 September 2023 21:04 CEST
Updated: 29 September 2023 06:20 CEST