For members
EXPLAINED: Where Covid infections are rising rapidly in Germany
Covid numbers throughout Germany are rising, with the states of Saarland, Bavaria and some regions of Hesse seeing particularly high numbers of infections. We look at recent stats, and explore what they mean.
Published: 10 October 2022 14:33 CEST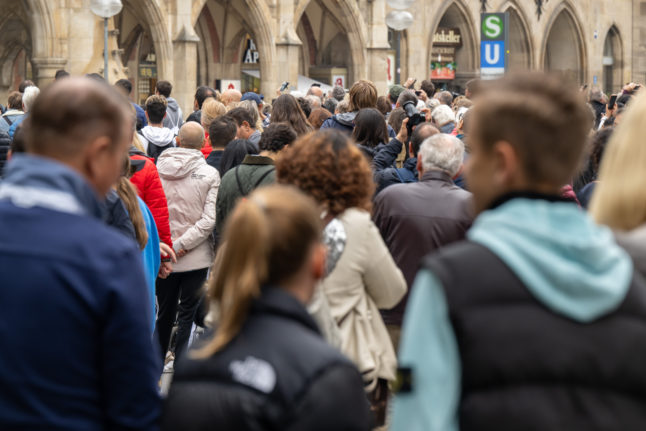 Pedestrians walking through central Munich. Photo: picture alliance/dpa | Peter Kneffel
German schools and kitas warn of closures amid staff sickness wave
Schools and nurseries in Germany could have to close their doors due to too many staff members calling in sick with seasonal infections, the primary school association has warned.
Published: 24 November 2023 10:56 CET