For members
Sweden Elects: How powerful are the Sweden Democrats now?
The Local's editor Emma Löfgren explains how Sweden's parliamentary committees work – and the role the Sweden Democrats will play in them.
Published: 3 October 2022 08:39 CEST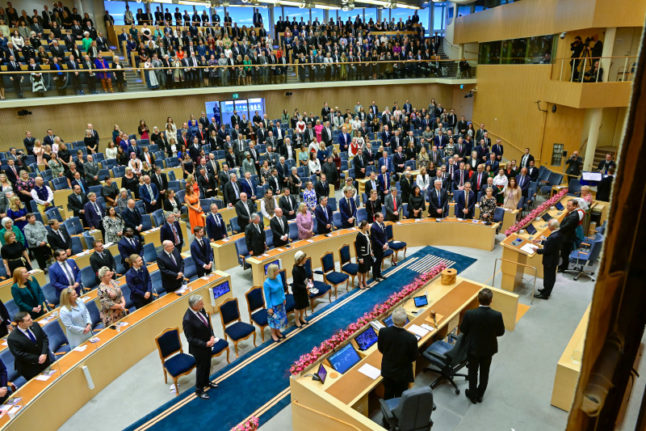 The opening of parliament last week. Photo: Jonas Ekströmer/TT
Sweden still 'a land of possibilities' for foreigners says finance minister
Sweden's finance minister, Elisabeth Svantesson, has defended her government's decision to make cuts to some services used by foreigners, saying the country remains a 'land of possibilities' for newcomers.
Published: 28 September 2023 12:29 CEST