For members
'A social battle' – what you need to know about France's controversial pension reform
French unions have promised 'mobilisation from January' if president Emmanuel Macron pushes ahead with highly controversial pension reform plans. Here's a look at what is happening and why.
Published: 30 September 2022 10:10 CEST
Updated: 12 December 2022 13:17 CET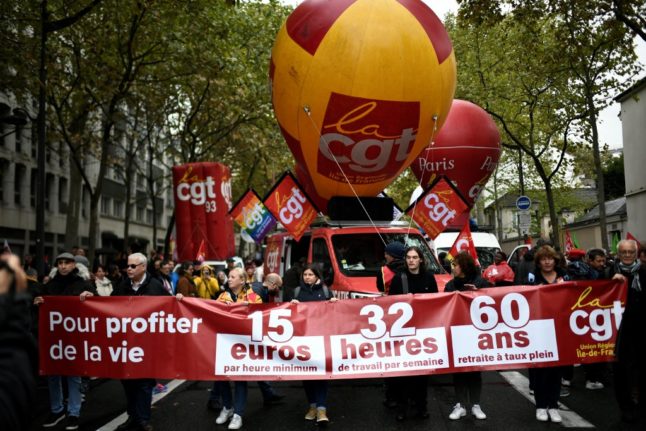 A banner from the hardline CGT union demands a €15 per hour minimum wage, maximum working week of 32 hours and a retirement age of 60. Photo by STEPHANE DE SAKUTIN / AFP
OPINION: Macron has largely solved French unemployment – so why does France give him no credit?
Soaring unemployment was one of France's biggest problems for decades - now the country could be on track for full employment, thanks in large part to the policies of Emmanuel Macron. So why does he get no credit?
Published: 25 May 2023 11:34 CEST