For members
Swiss court backs Lindt in chocolate bunny bust-up with Lidl supermarket
Swiss luxury chocolatier Lindt & Sprungli has won its case against the local branch of budget supermarket chain Lidl over its similar-looking Easter bunnies, according to a court decision published Thursday.
Published: 30 September 2022 08:16 CEST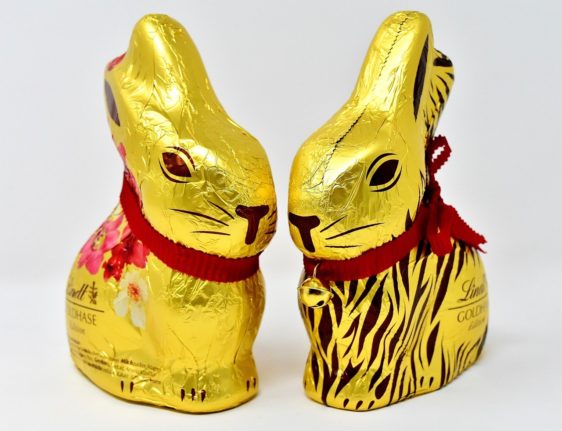 Lindt is the ONLY Easter bunny, Swiss court rules. Photo: Pixabay.
For members
Why tinned ravioli is a cult classic in Switzerland
If you come from Italy, the idea of this meat-filled square pasta coming from a can rather than from mamma's or nonna's kitchen may be hard to swallow. But as generations of Swiss will tell you, this is a cult dish.
Published: 24 March 2023 12:03 CET