For members
Five facts about Sweden's Nobel prizes
Since 1901, Nobel prizes have been awarded for work that has led to great advances for mankind, in line with the wishes of inventor Alfred Nobel. The winners of this year's prizes will be announced daily from October 3rd-10th. Here are five facts about the prizes and their creator.
Published: 30 September 2022 13:24 CEST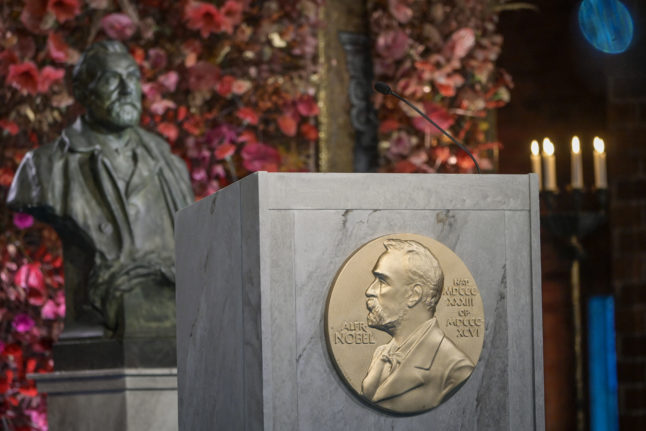 Alfred Nobel's profile on a lectern at the 2020 Nobel Prize ceremony. Photo: Fredrik Sandberg/TT
For members
KEY POINTS: What do we know about the plans for a future Swedish cultural canon?
The government has promised to set up a committee to develop a proposal for a Swedish "cultural canon". Foreigners may end up having to know about the works included for a future citizenship test. Here's what we know so far.
Published: 6 December 2022 13:09 CET