For members
Reader question: I've received my Austrian Klimabonus as a voucher, now what?
Austria's federal government is sending out €500 payments directly to the bank accounts of millions of people, but many have been getting vouchers. Here's what to do with them.
Published: 23 September 2022 11:42 CEST
Updated: 9 October 2022 08:24 CEST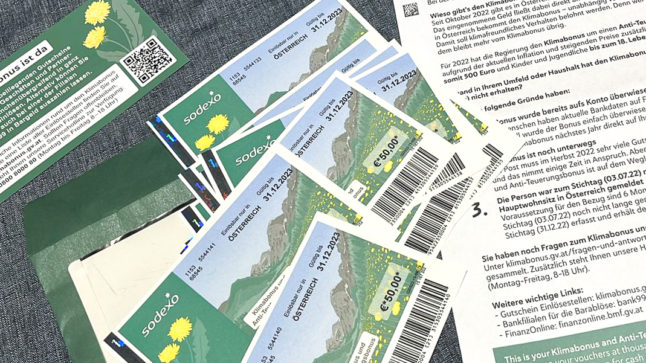 Payments for the Climate Bonus are now complete, but round two will start in February 2023. (The Local)
For members
Why Nikolaustag is celebrated before Christmas – and where to see him in Austria
Each December 6th, children in Austria celebrate 'St. Nikolaus Day'. But why does the Santa look-alike come so early and why do all the children place their shoes outside their front doors the evening before?
Published: 6 December 2022 12:10 CET