For members
'Ecowatt': How to use France's new energy forecasting website and app
The French government has encouraged people to use 'Ecowatt' - accessible both as a website and mobile application to keep track of energy use this winter, in an attempt to stave off shortages and possible power cuts. But how does it work and how can I sign-up?
Published: 22 September 2022 09:56 CEST
Updated: 2 December 2022 11:41 CET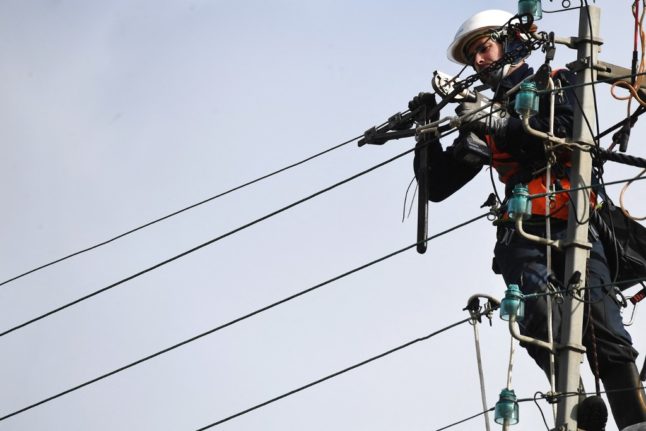 A worker of French power grid operator Enedis repairs electricity lines in Plozevet, Brittany. (Photo by Fred TANNEAU / AFP)
French bakers protest over surging power prices
Dressed in aprons and brandishing baguettes, hundreds of bakers demonstrated in the streets of Paris on Monday to warn that the country's beloved bread and croissant makers were under threat from surging electricity and raw material costs.
Published: 24 January 2023 08:50 CET