For members
How foreigners can get on the fast track for a work permit in Sweden
It can now take about six months to get a work permit in Sweden, and a year for an extension. Here's how you can get on the fast track.
Published: 21 September 2022 13:30 CEST
Updated: 21 September 2022 17:00 CEST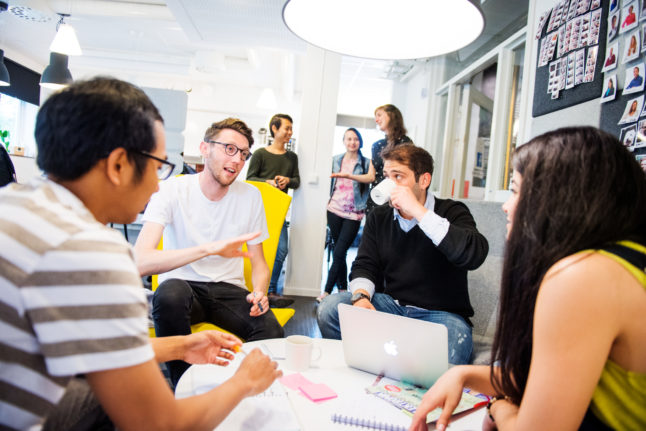 A meeting in a creative office in Sweden. Photo: Simon Paulin/imagebank.sweden.se
'Work permit holders will not lose permanent residency': Swedish Migration Minister 
Sweden's Migration Minister Maria Malmer Stenergard has told Swedish state broadcaster SR that the government's proposed abolition of permanent residency will only affect asylum-related migration cases and not people in Sweden on work permits, or those who have come to study for PhDs. 
Published: 5 December 2022 07:45 CET