For members
Everything you need to know about France's hunting season
Hunting, whether you are in favour or not, is hugely important in France with over five million people are registered to take part in the past time. Here's what you need to know about it.
Published: 19 September 2022 11:21 CEST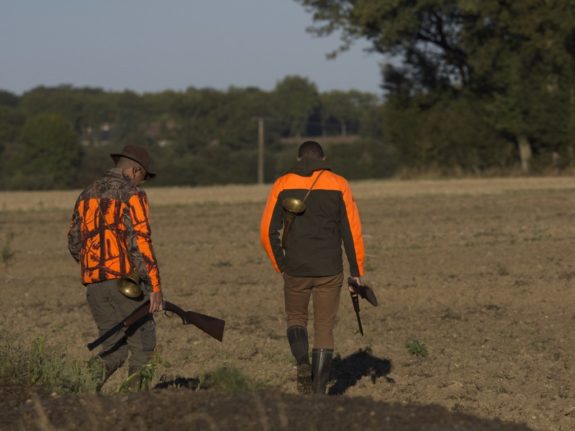 Hunters walk in a field on the opening day of France's hunting season in central France on September 18, 2022. (Photo by GUILLAUME SOUVANT / AFP)
'My partner was killed by a French hunter who mistook him for a wild boar'
As France once again introduces new rules on hunting safety - including €1,500 fines for drunk hunters - we look at the issue of fatal and near-fatal accidents caused by 'la chasse', and speak to one woman who lost her partner to a French hunter's bullet.
Published: 21 September 2023 08:36 CEST
Updated: 24 September 2023 08:10 CEST